High SEER Inverter
---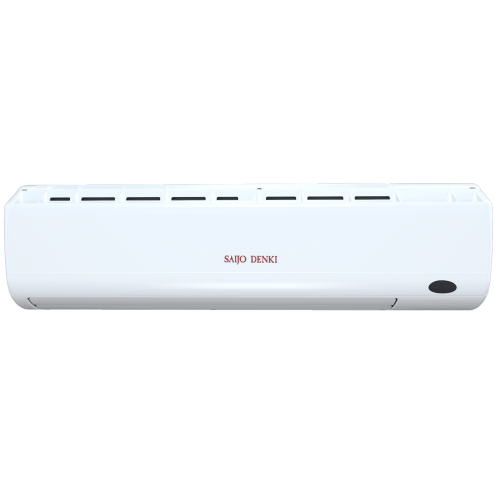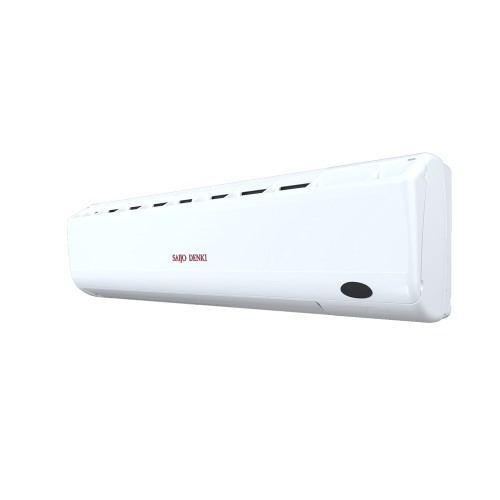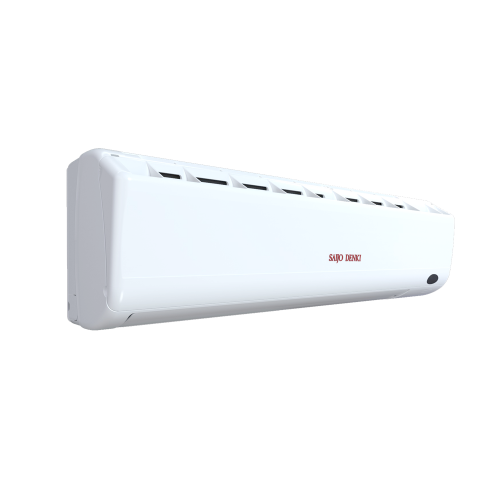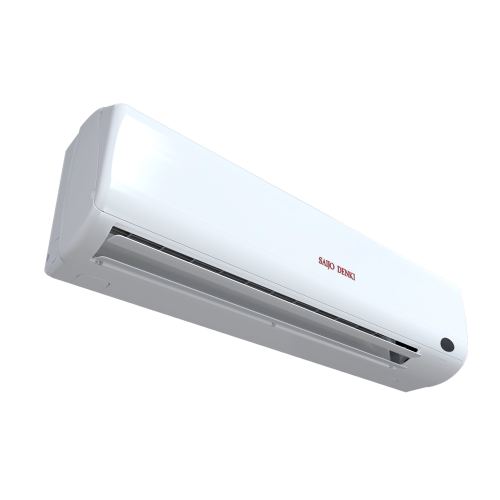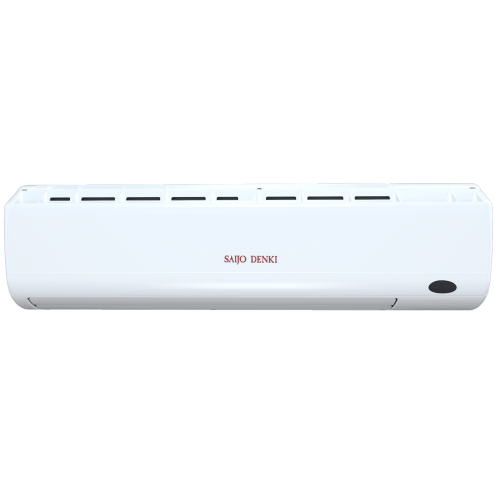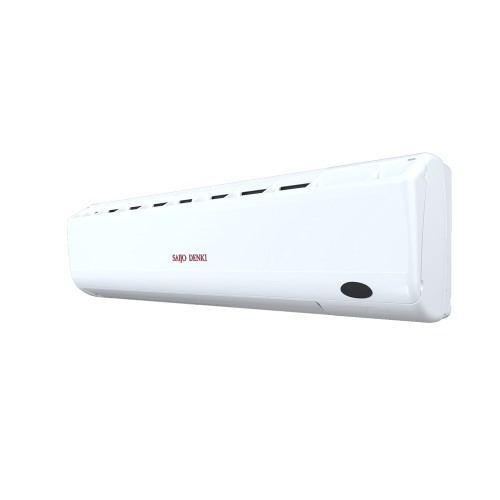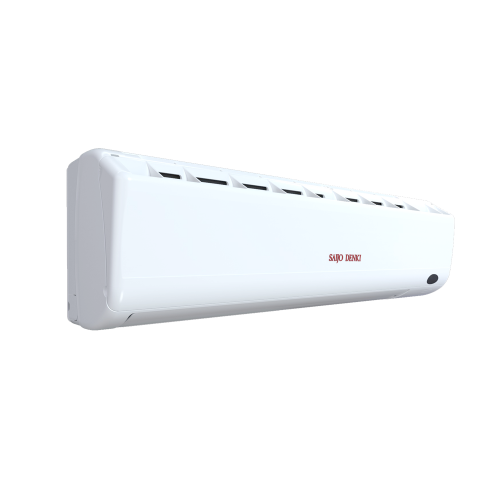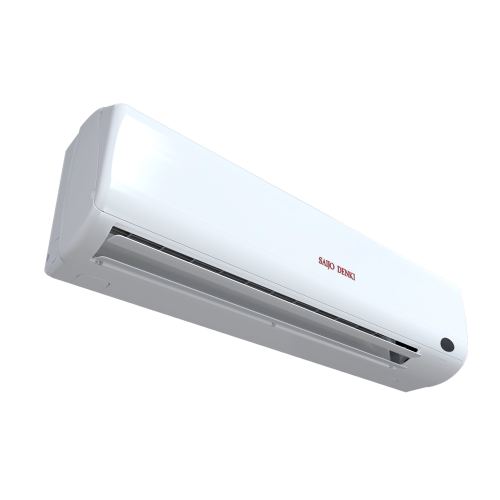 The air conditioner that can provide not only cooling capacity,
but also registered in Thailand Innovation Lists in March, 2018 in response
to Prime Minister's policy on utility expense reduction in public sector.

Availability:
Out Of Stock
Shipping
Free Shipping
Highlight Feature
Air purification system by using Turbo A.P.S, patented by Saijo Denki,
with Corona Discharge Technology to trap extra small dust
particles as little as 0.01 micron. This air purification filter can
be washed with water to prevent microbial accumulation.

Control the air conditioner with high-quality wireless remote control.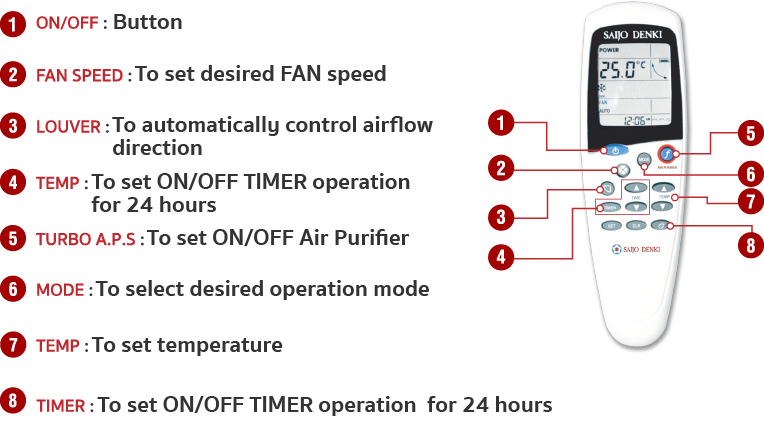 Self Diagnosis of Error Code display on Air Conditioner.

DC Inverter Precise Control - increase energy efficiency
due to precise control of the motor. Therefore, this concept
lowers energy waste compared to normal Inverter oepration.

Extra high energy efficiency SEER up to 24.33.

High SEER Inverter air conditioner can operate in quiet operation,
as low as 24 dB(A) for indoor unit and 44 dB(A) for outdoor unit.

The outdoor wall layer is filled with noise insulation. Therefore,
this outdoor unit can operate as low as 44 dB(A), and 24 dB(A) for indoor unit.

7-SEG monitor can notify users for timely maintenance, in
every 1,800 hours, making it higher durability
and efficiency with proper service routine.







Heat exchanger is coated with Blue Fin technology,


reducing erosion effect from salt and other erosive

chemicals, providing higher efficiency.